In The Gallery Today
The Gallery features paintings, pottery, cards and prints by artist Mary Case. Mary works very hard keeping her store stocked with beautiful, original artwork in between the many classes and workshops she teaches throughout the year. During the months of January through May, Mary is hard at work creating new pieces to stock the store and to fill special orders. Please come by in Late May through August to see what wonderful art pieces Mary has created through the winter months.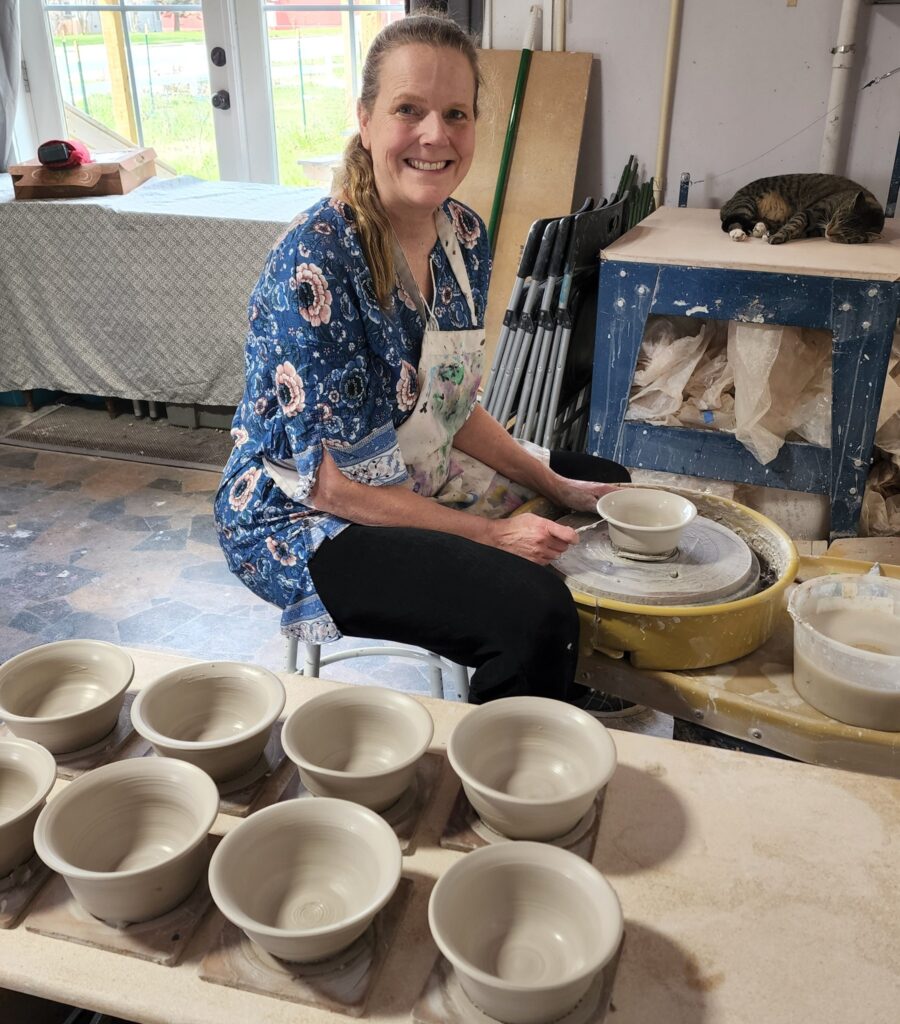 How It All Began
​
This beautiful, old building was built in 1893. For many years the building was known as the "corner store." Shopkeepers traditionally lived upstairs above their shops, as was the case with this old store. This building, along with factories, row houses and shipyards were an important part of the bustling "Dowland Street Corridor." The corridor was the central hub of Ludington's booming lumber industry through the turn of the twentieth century.​
For years the Dowland Street store went from one owner to the next. Not much changed with the store's appearance until artist, Mary Case, purchased the building in 2017. With the help of some amazing local contractors, the Dowland Street property began to take on a whole new look.​
Case envisioned an art studio and gallery which included her living above her store as many shopkeepers had done before her. Case enjoys the convenience of having her studio always available to her day or night, as she can never predict when she will have an inspirational moment!​
Visitors can enjoy the nostalgia of this old building, including the original tin ceiling that still graces the gallery and workspace. The property has been further developed featuring a spacious, outdoor pavilion used for summer, art classes and events
Come Visit
Go to the contact page for a map and directions to the gallery.
Summer Hours
Monday thru Friday, 9 AM to 5 PM, Sometimes on Sundays