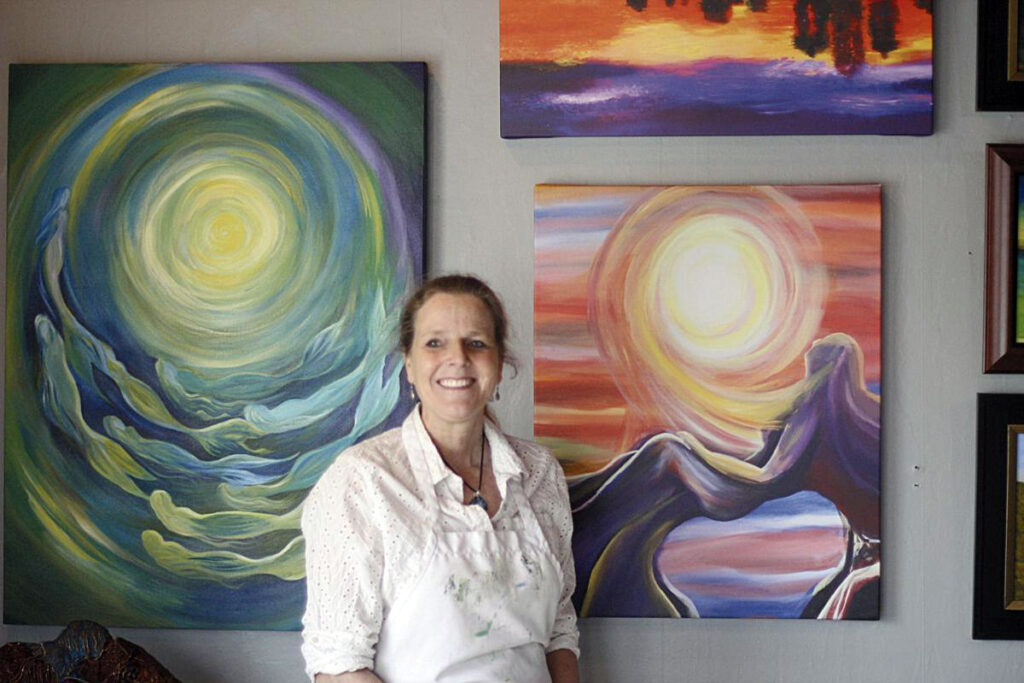 Growing up as an artist
Mary was born and raised in rural Indiana. Many of her first drawings were a result of wandering around the family farm collecting plants, flowers and charcoal sticks from the burn pile to scratch onto clean, white paper to create pictures from nature's art materials.
Mary's mother was a high school art teacher, so it was commonplace in their home to have access to art materials. As a child, Mary enjoyed painting, making clay pots and very elaborate paper dolls. She found at a very early age that she needed to draw.
Interpreting her world
Art became a way for Mary to interpret the world as she saw it; Mary is visually impaired, so the world looks differently to her than to most people (read more about this below). Mary's mother used to say that she would squint her eyes to blur the lights on the Christmas tree so that she could see them the way she believed Mary saw them.  She said they looked beautiful that way.  This is the way that Mary sees the world.  She sees bright, bold cityscapes; vibrant, colorful mountain ranges; lush, green forests; and simply beautiful bouquets of flowers with petals so perfect and delicate that she has to paint them.
Education
Mary earned a Bachelors Degree in Fine Arts concentrating on drawing, painting, ceramics and illustration with a minor in creative writing from Siena Heights University in Adrian, Michigan. She currently lives in Ludington, Michigan.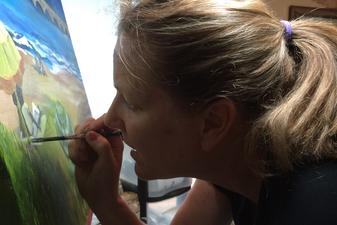 Working as a Visually Impaired Artist
Lighting is essentially one of the most important elements for most artists. For Mary, lighting is everything! Working in bright, natural light is crucial for the best execution of her artwork. When working at night, in artificial light, she has occasionally been surprised the next morning, when she discovered that she'd painted with entirely the wrong colors! Some of these mishaps have resulted in amazingly creative works!